"The Rejuvenate Your Life system is designed to support introspective change, regardless of current circumstances, with daily encouragement and practical exercises. It pulls the reader forward, focusing on achieving revitalization in just a few minutes a day, which is truly the way any goal of significance is achieved.
The investment in this program, with the commitment to spending a few minutes daily on self, will create change from the inside out. Working through the process means letting go of what was in order to allow what is AND what is desired. Attaining that fresh state of being that is the huge personal reward for doing such significant inner work."
- Lynn Scheurell, Creative Catalyst
www.creativecatalyst.com
________________________

"Ask yourself again the following questions.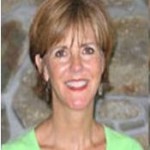 Do you want to change your life?
Do you want to live your best life?
Are you willing to put in the effort to rejuvenate your life?
Are you content with living in crisis and/or chaos?"
That's one of the thought producing excerpts from Inez Bracy's , Rejuvenate Your Life.  My name is Linda Sacha and reading Inez' book each day, for only 21 days,  is a superb way to breath life back into YOUR life.  I recommend you purchase it right now or if you mark your calendar for a July 29 purchase then 15% of the proceeds will go to Feeding America.  So order your copy on July 29 and help feed a hungry child while you give yourself the gift of rejuvenation... from the inside out.

Linda Sacha, Voice Over Specialist
www.lindasacha.com
_________________________

Using Inez' Rejuvenate Your Life system I came out of retirement and held my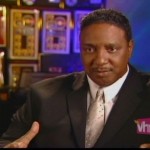 25th Hollywood Talent Night.  The night was a huge success and spurred me into working with groups again.
I highly recommend this book to anyone who desires to change their life to one of abundance and joy.  In addition by purchasing Rejuvenate Your Life on July 29 you will be helping to feed hungry children.  Inez is donating 15% of the sales on July 29 to Feeding America; Second Harvest Food Bank.
Maurice Starr, Starr Enterprises
___________________________
Rejuvenate Your Life has hit the mark!  Inez is a strong advocate for
empowerment and life transformation.  We are in a new era, and individuals must realize that success, fulfillment, and life enrichment will require change and commitment.  Inez offers outstanding tools in her new book, and I absorbed every morsel!  It is an outstanding reference tool for anyone ready to make the leap to live by design!
Cathy Holloway Hill
Founder & CEO, C. Holloway Hill Enterprises
Author: Emotional Bailout! Nine Principles for Rising When Your World is Falling
Inez Bracy doesn't just teach you how to Rejuvenate Your Life in her book. She walks her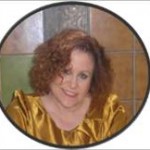 talk in donating 15% of the proceeds to rejuvenate the lives of children by feeding them.  I am a lucky recipient of an advanced read of this book. The content and spirit evoked inside the reader is like a gift to yourself.  I highly recommend you invest and ingest these great chunks of wisdom.  She feeds you in a digestible way as your purchase helps kids to digest rejuvenation and receive proper nutrition at the same time - what more can I say to this brilliance!?! Just get the book and see what I mean - serve yourself and serve a kid!
Mo Bailey
Recognition and Advocacy Empowerment Leader
http://www.MoBailey.com